A GPS dog collar is a specially designed device that serves as a location tracker for your furry friend. It is a revolutionary piece of technology used by pet owners who not only want to keep their dogs safe but also ensure their well-being at all times. Essentially, this device allows you to keep track of your dog's exact location, activity levels, and movements in real-time using GPS technology. With a GPS dog collar, you get to protect your dog without the need for restrictive physical boundaries such as physical fences or leashes. In this article, we will delve deeper into the workings of a GPS dog collar and how it can be used to enhance the safety and well-being of your furry friend.
Types of GPS Dog Collars
GPS dog collars have become a popular tool among dog owners worldwide for ensuring the safety and well-being of their pets. There are a variety of GPS dog collars available in the market, each designed to meet the specific needs and preferences of dog owners. In this article, we will discuss the different types of GPS dog collars, their features, and the pros and cons of each type to help you make an informed decision for your furry friend.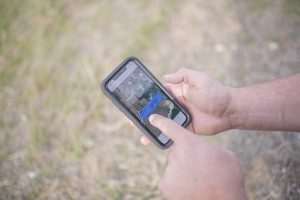 Traditional Wireless Fences
Traditional wireless fences are a popular choice for pet owners looking to keep their furry friends safe and contained within a specific area without having to install a physical fence. These fences work by creating a boundary around the designated area using a transmitter and a receiver collar that the pet wears. When the pet crosses the boundary, the collar emits a warning beep followed by a static correction if they continue to move further away from the designated area.
One of the key benefits of traditional wireless fences is their reliability. They are designed to keep pets within boundary limits and prevent them from wandering off into areas that may pose a threat to their safety. This is especially important for those living in areas with busy roads or wildlife that could harm or spook their pets.
However, as with any technology, traditional wireless fences also have potential drawbacks and issues that pet owners should be aware of before investing in one. One of the main concerns is the safety of using static correction collars, as some pets may be scared or uncomfortable with this type of training method. Additionally, some pets may try to escape the boundary or even become aggressive toward unfamiliar animals or people that enter the designated area.
Virtual Fences
If you're a pet owner looking for a way to keep your furry friend safe and secure on your property without the need for a physical fence, virtual fences can offer an excellent solution. Here, we'll cover everything you need to know about virtual fences and the top brands available in the market.
Virtual fences are an innovative technology that stops your pet from wandering beyond a pre-set boundary limit without requiring a traditional physical fence. Instead, virtual fences are created using GPS technology and wireless communication between the collar and transmitter. These systems rely on a global positioning receiver located in the collar that communicates with the transmitter, which sets the boundary limit.
One of the main benefits of virtual fences is their flexibility and portability. Since they don't require any physical installation, pet owners can easily set up virtual fences wherever they want. Virtual fences precluded the need for building physical fences, which could save homeowners high costs and additional maintenance.
When it comes to the top virtual fence brands available in the market, there are brands to consider: Like the Halo dog collar
The Halo dog collar is also a great choice for pet owners, thanks to its fence posts which help create visible boundaries for pets. The collar uses GPS to establish a boundary and gives customizable feedback by using safe and humane static correction and prevention feedback. The device comes with a monthly subscription and limited warranty, but its advanced technology and precisely measurable location accuracy make it a great option.
Smart Collars with GPS and Other Technology
Smart collars for dogs have been gaining popularity among pet owners, thanks to their various features that help improve the well-being of furry friends. One of the critical technologies that power these smart collars is GPS, which provides exceptional benefits to dog owners.
GPS technology is incorporated into smart collars for dogs to allow pet owners to monitor their pets' location in real time. With this technology, pet owners can quickly identify the exact location of their pets at any time, which increases the safety of their pets. Moreover, some smart collars are designed to enable pet owners to create invisible boundaries for their pets using GPS technology, conveniently alerting them when their pets are close to crossing those boundaries.
Aside from GPS technology, many smart collars come equipped with activity trackers that help pet owners monitor their pets' activity levels conveniently. These collars let pet owners know when their pets are getting enough exercise or when they need more physical activity to keep them healthy. Activity trackers also provide insight into a pet's sleeping patterns, which helps pet owners monitor their pets' health accurately.
There are several popular smart collars currently available on the market. One example is the Whistle Go Explore GPS Tracker. This collar comes equipped with GPS technology, Wi-Fi, and cellular service, allowing pet owners to monitor their pets' location, even without a Wi-Fi network. The collar also has a rechargeable battery and offers advanced activity tracking, a night light, and real-time alerts.
Features to Consider When Shopping for a GPS Dog Collar
Using a GPS dog collar is a great investment for any dog owner who wants to keep their furry friend safe and secure. Before buying one, there are several features to consider to ensure that you get the right collar for your pet. Here are some essential features to keep in mind when shopping for a GPS dog collar.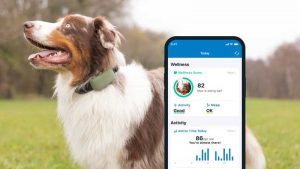 Monthly Subscription Plans
The Halo Collar is a GPS dog collar that uses advanced technology to provide an excellent training experience for dogs. However, to access the full range of features, a Halo subscription plan is required. In this article, we will discuss the different subscription plans available to dog owners and the features that come with them.
Halo offers three subscription plans: Basic, Premium, and Platinum. The Basic plan is the entry-level subscription, while the Platinum plan is the premium package. The subscription fees for the Basic, Premium, and Platinum plans are $3.99, $6.99, and $12.99 per month, respectively.
The Basic plan provides users with access to real-time location tracking and history, which is stored in the cloud for up to 7 days. The plan also includes the ability to set up virtual fences and receive alerts when your dog crosses the fence boundaries. The basic plan also enables one to see their dog's activity levels, including distance traveled, steps taken, and calories burned.
The Premium plan, which costs $6.99 per month, includes all the features of the Basic plan and provides extended data storage of up to 30 days. It also includes advanced activity tracking, including information about your dog's resting behavior that helps you monitor their rest and recuperation.
The Platinum plan offers all the features of the Premium plan, as well as advanced GPS tracking with pinpoint accuracy. With the Platinum package, users get access to Halo's advanced training course with a 21-day training program designed to help users train their dogs. The Platinum plan also includes customized feedback mechanisms and emergency response services, making it the most advanced plan Halo has to offer.
It's essential to consider each subscription plan's features, and that's why choosing the right plan is crucial. For instance, pet owners who are always busy may opt for the Platinum plan to keep their dogs' activity and safety under watch while not available. Dog training enthusiasts, on the other hand, may choose to subscribe to the Premium plan with extended data storage to keep track of the dog's progress.
Cesar Milan's 21-Day Training Program
One of the most significant assets of Halo is Cesar Milan's 21-Day Training Program, a comprehensive program designed to help owners improve their dog's behavior and adapt to the new GPS collar system. This program benefits the owner and their furry friend by creating a strong bond between them and reinforcing positive habits.
One crucial aspect of the 21-Day Training Program is the focus on six feedback mechanisms to which the dog can react. These mechanisms help the dog stay on track with their training and encourage positive behavior. With this support system, the dog learns more effectively and can quickly adapt to the new GPS collar system.
However, it's important to remember that the training program takes time and patience to be successful. It's not a quick fix, but rather a long-term investment in the owner-dog relationship. The training program will require time and effort from both owner and pet, but the results are well worth it.
The program starts with indoor training before progressing to outdoor activities. The focus is on proper behavior, and with patience and consistency, owners can help their furry friends learn proper social skills and good behavior. The program's gradual approach ensures that dogs are not overwhelmed and can learn at a comfortable pace, adapting well to the GPS collar system.
Conclusion
In conclusion, using a GPS dog collar like the Halo Collar has numerous benefits for both pets and their owners. The GPS technology allows for real-time location tracking, which ensures that dogs do not wander off, get lost, or even get hurt. Additionally, customizable feedback mechanisms provide owners the opportunity to communicate with their pets, correct their behavior, and reinforce good habits.